The Team
Just a few of super passionate people.
Supervisor
Monitoring member's productivity, coaching, and provide constructive feedback.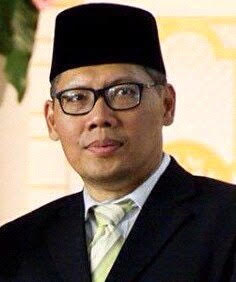 Ir. Agoes Santoso, M.Sc., M.PHIL., CENG.
Team Management
Develops our financial strategies, and manage the team's monetary activities. Responsible for leading, guiding and maintaining the project development flow. In charge of managing the agenda, meetings and appointments.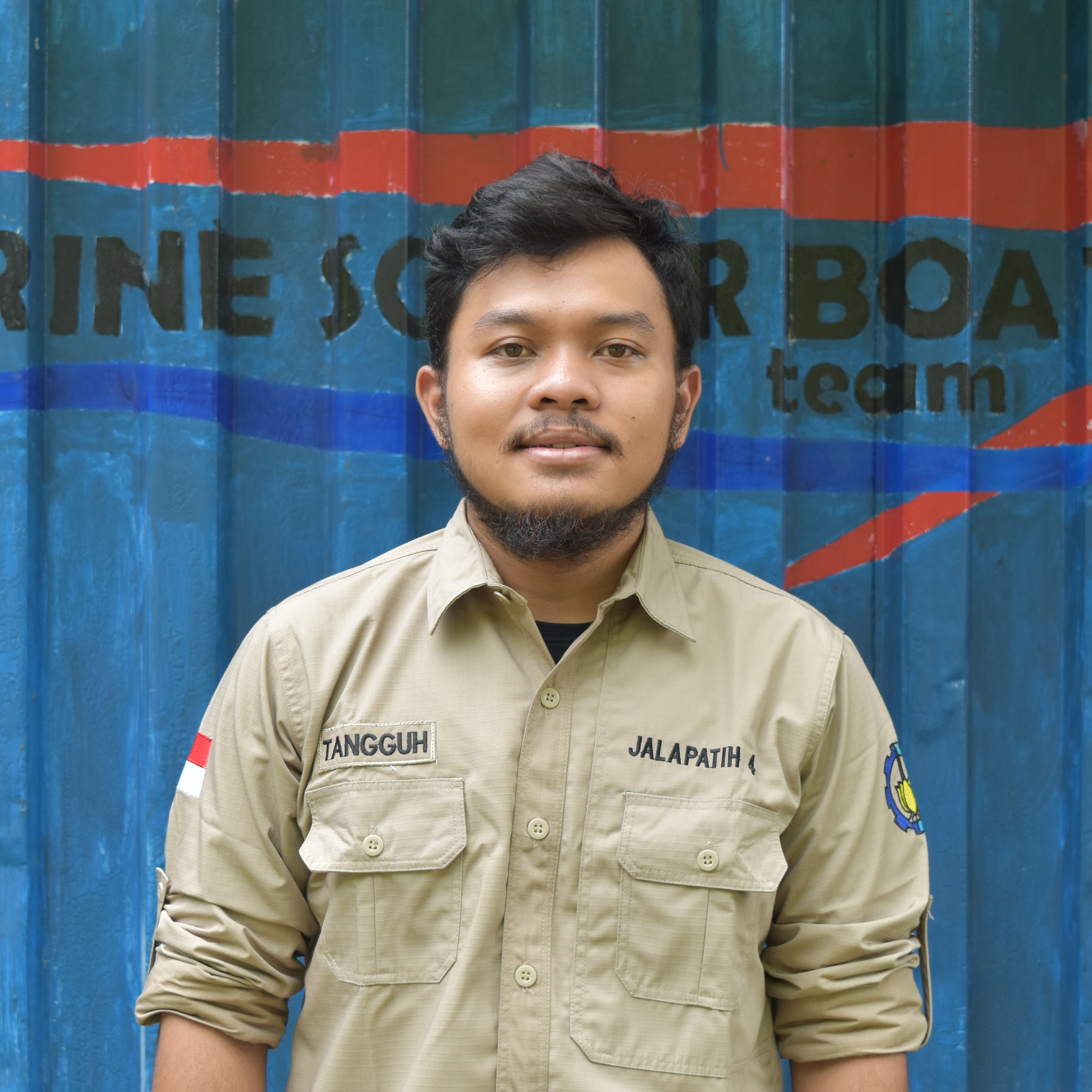 Tangguh Setia Ramadhan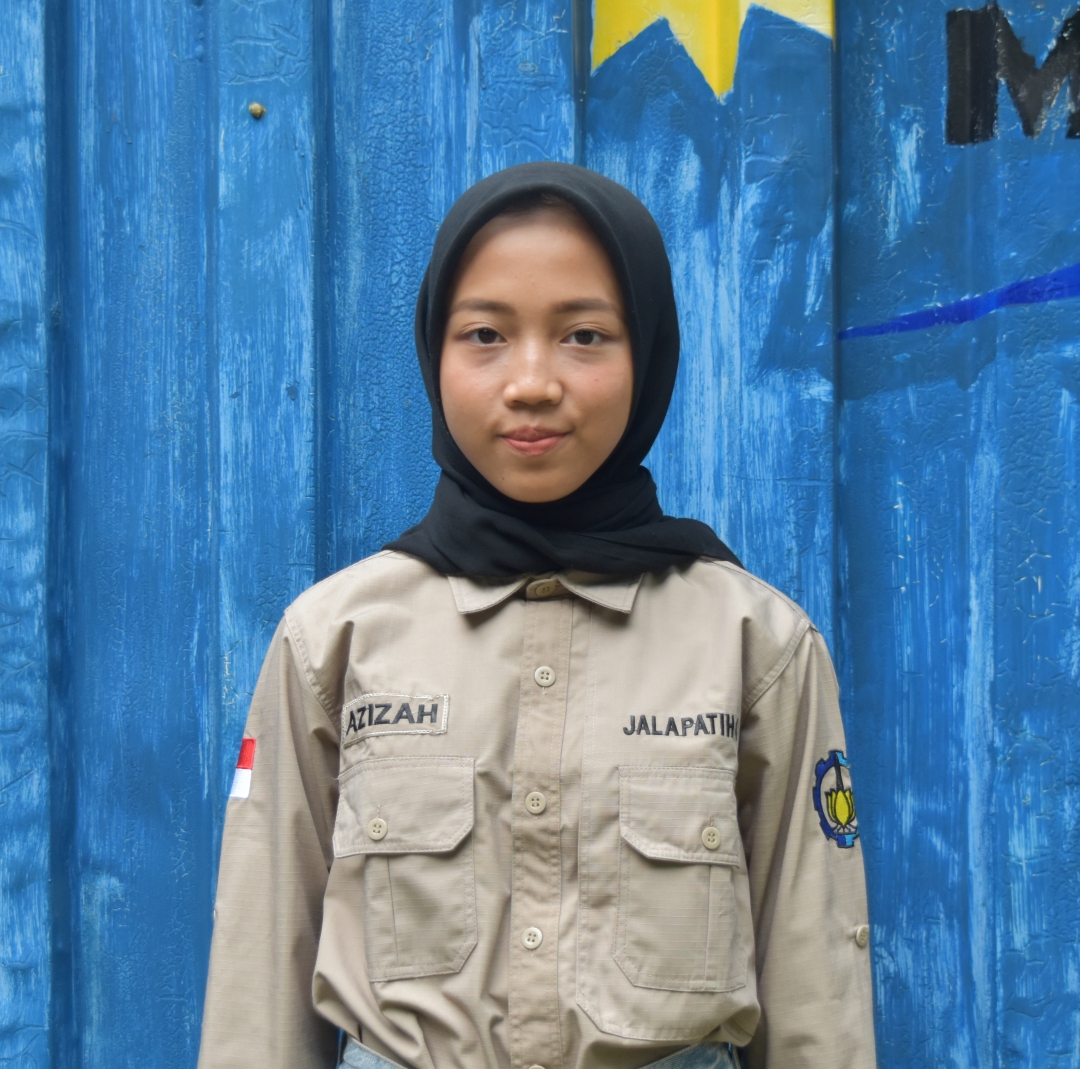 Azizah Nurul Izzah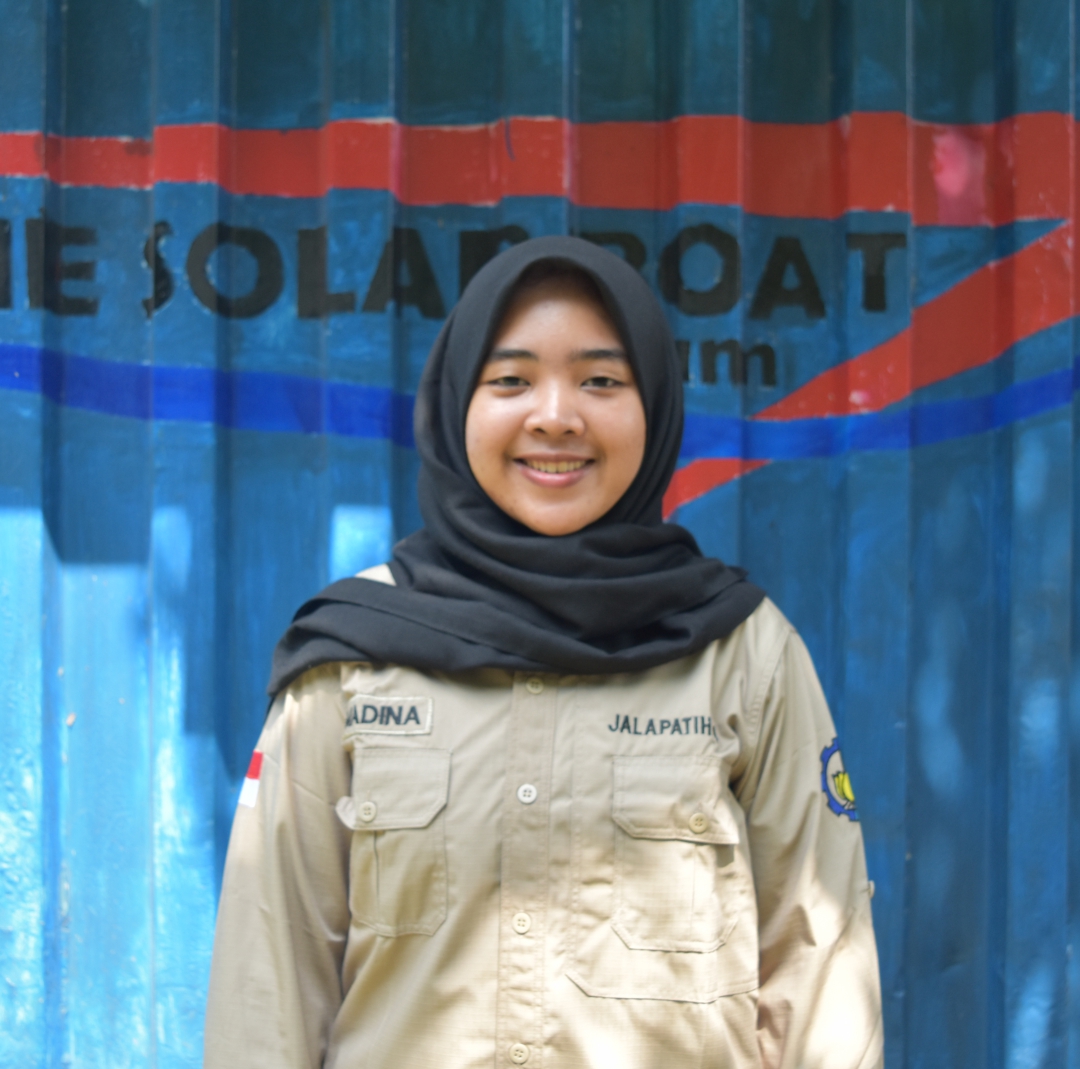 Madina Nur Pratiwi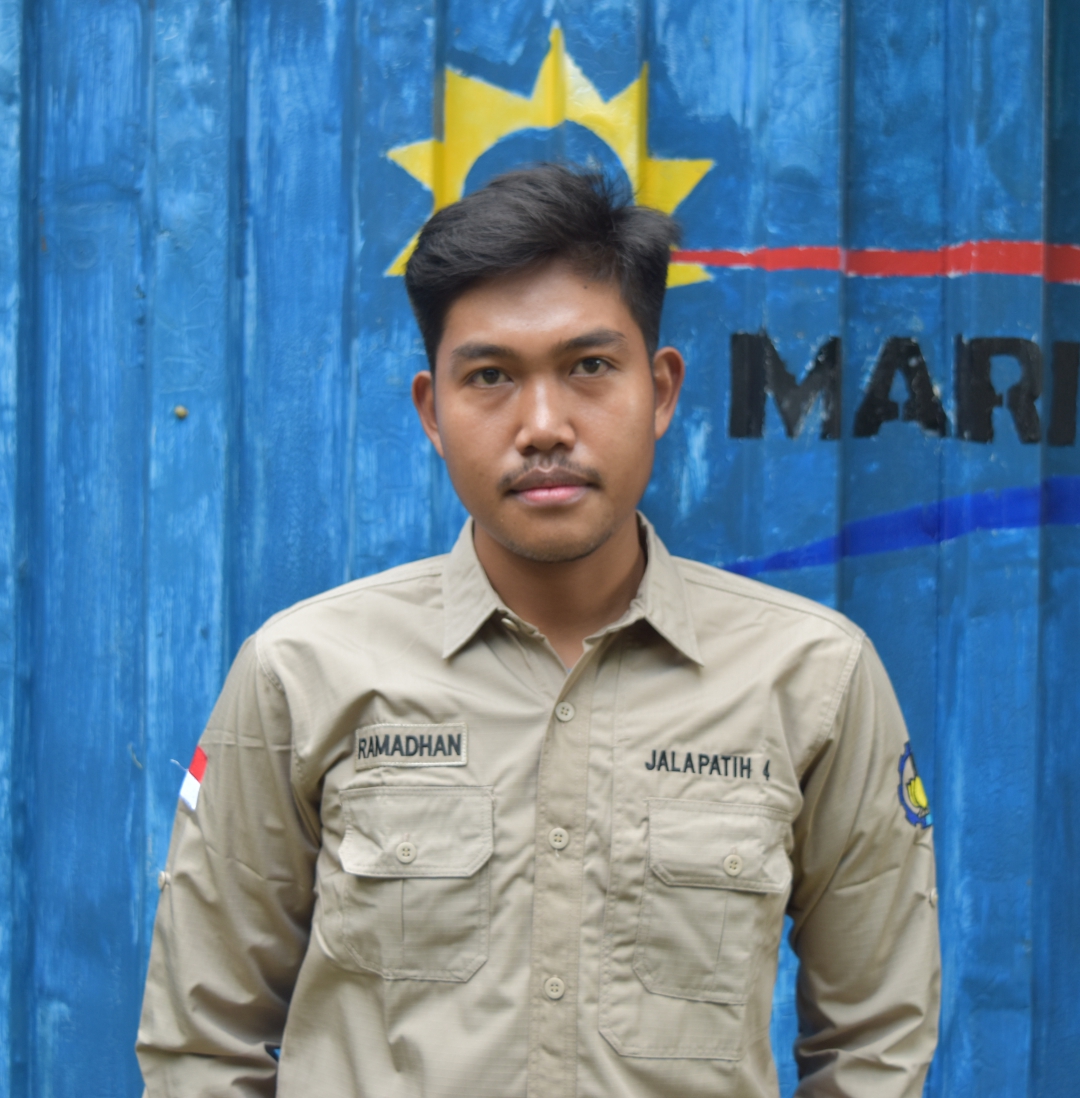 Ramadhian Ekaputra
Material Engineer
Responsible with any innovations, modifications, and any workd related to material of the team's boat body. Also able to know the characteristic of certain material (ex. steel, aluminum, carbon fiber, etc.)
Nanda Rizqy Anugerah Irdanin Putra
Mechanical Engineer
Responsible for designing, implementing, and fixing any mechanics system onboard including the cradle. Build an effective and accessible superstructure system.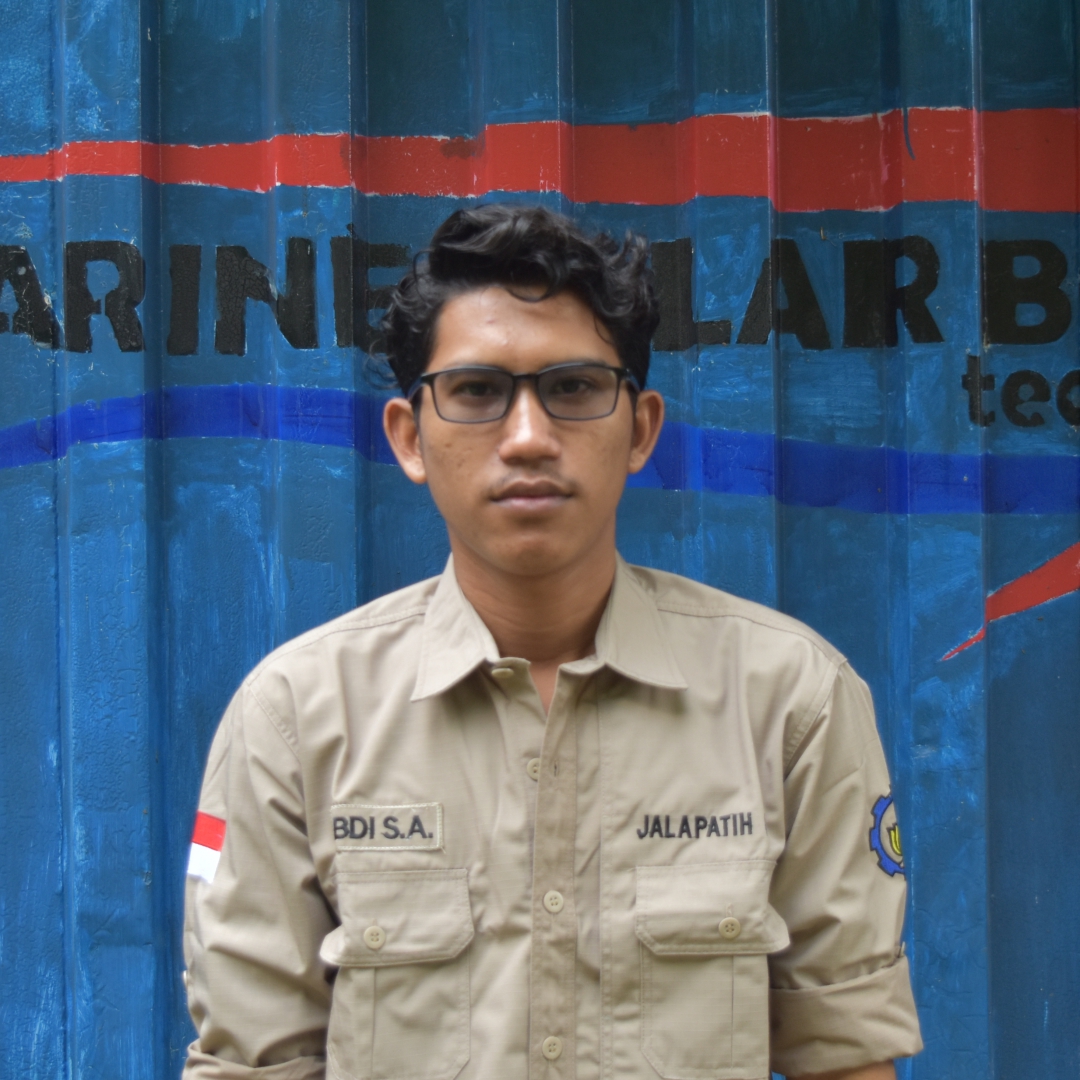 Abdi Sauqi Akram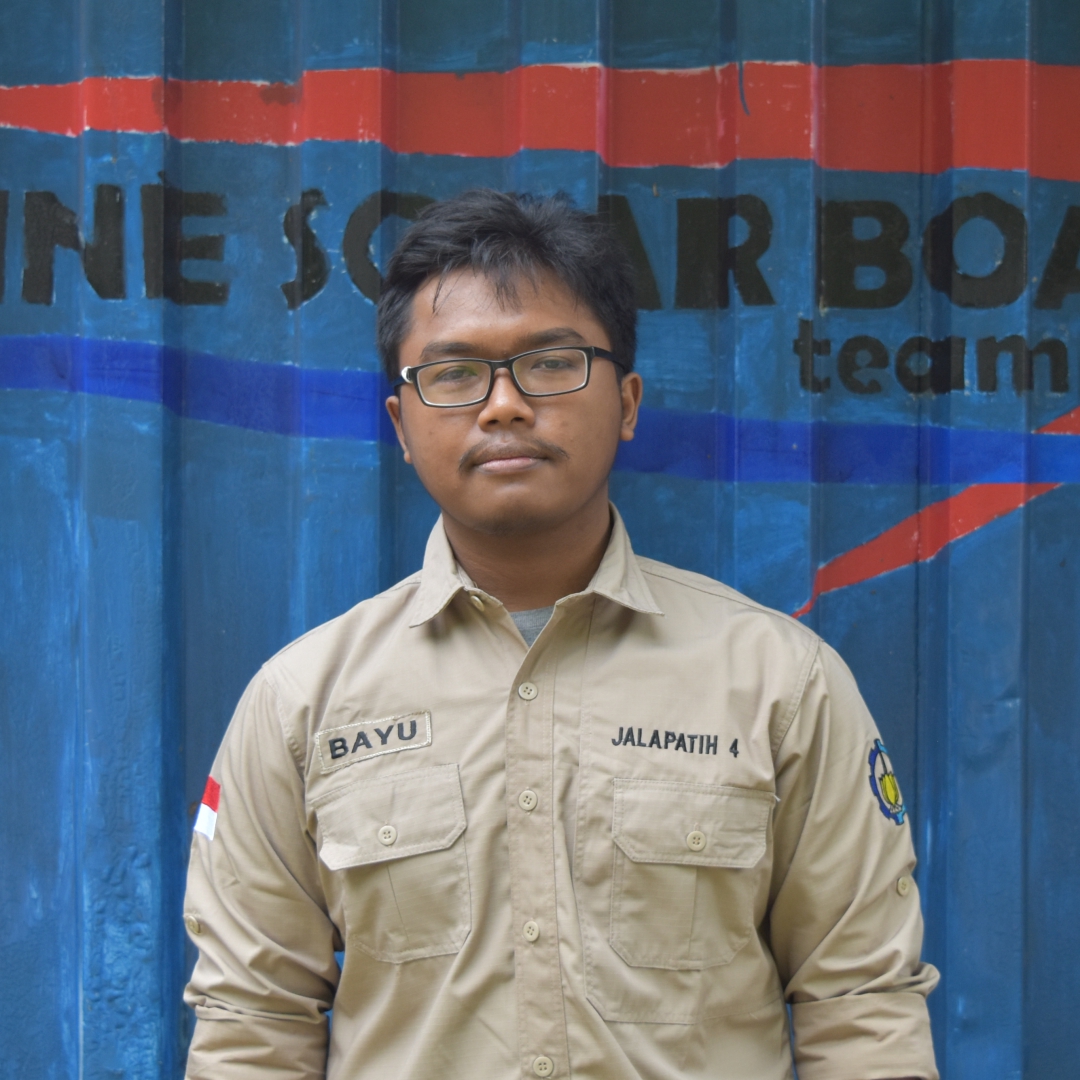 Bayu Mega Suryana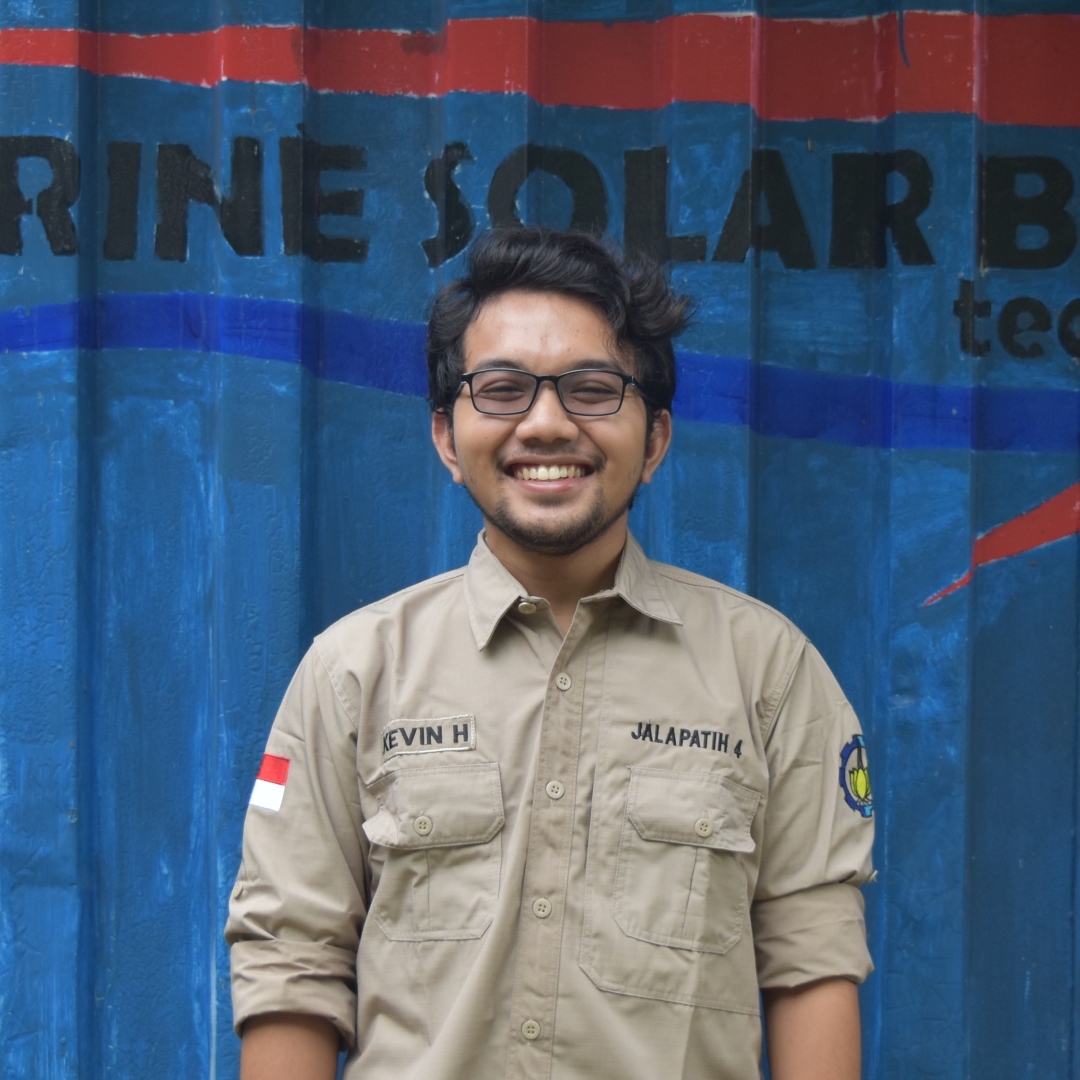 Kevin Rizqul Habib
Drivetrain Engineer
Responsible for designing the propulsion system including the hydrofoil mechanism, and propeller designing. Handling propulsion mechanism (motor, shafting, gear, and rudder).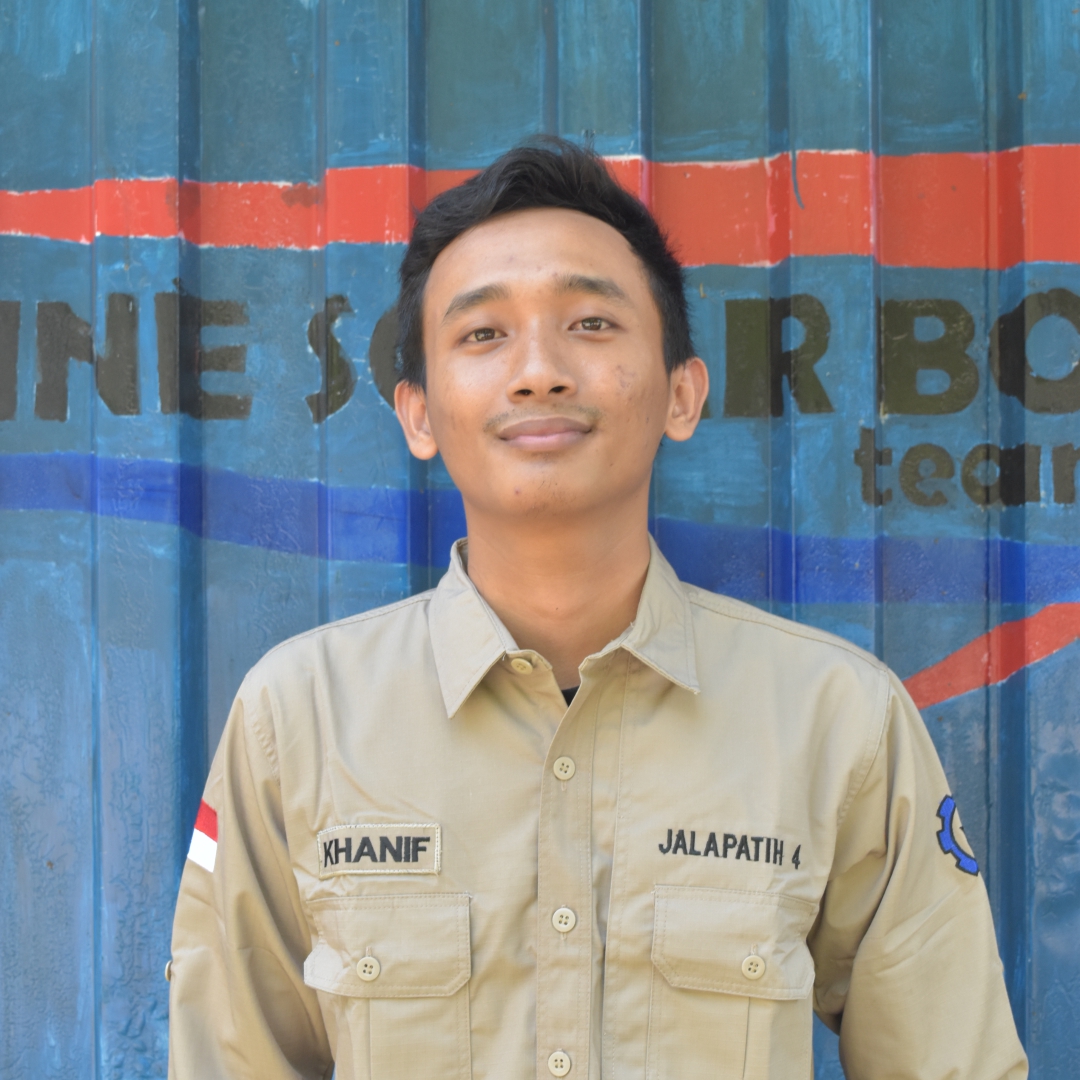 Khanif Candra Budiman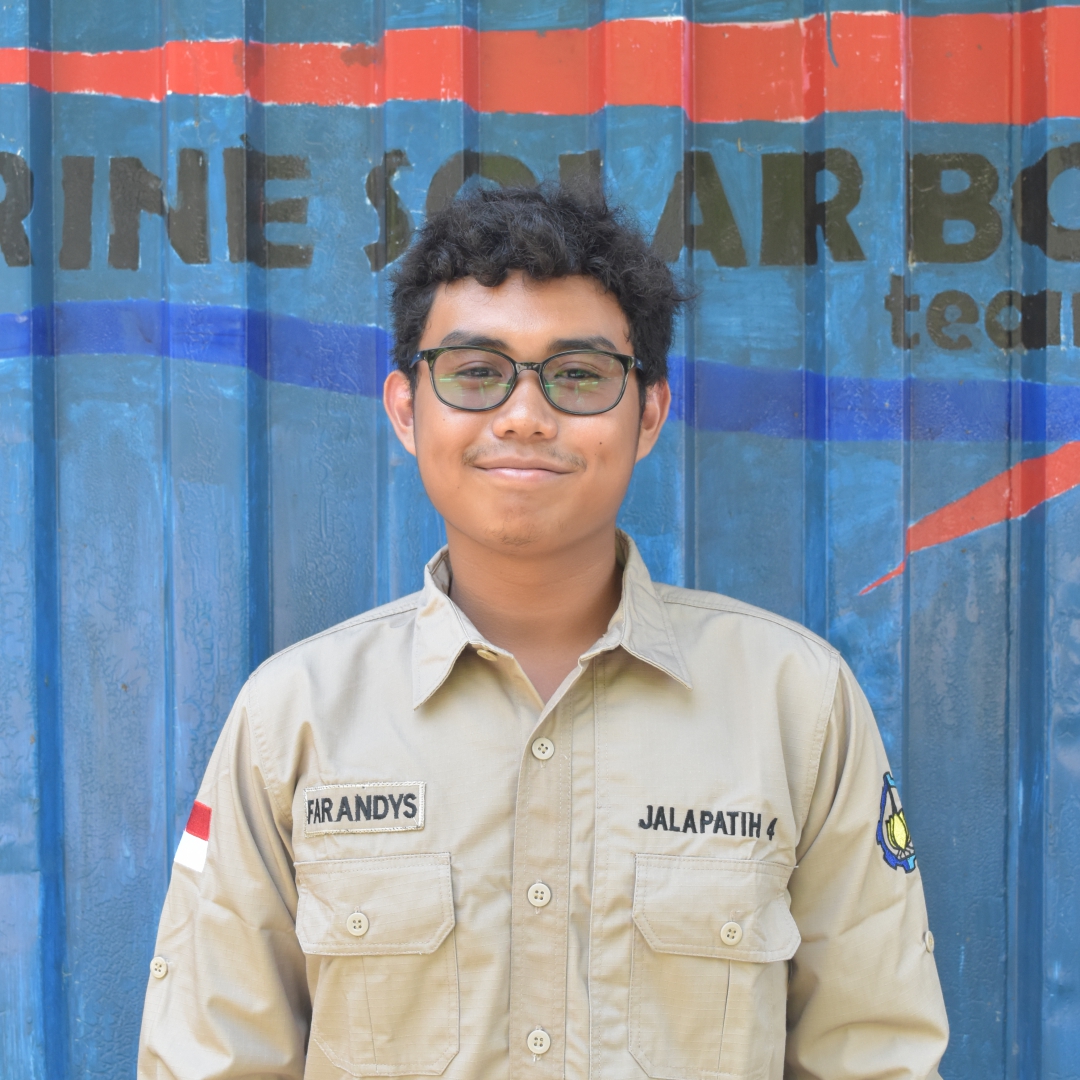 Kevin Farandys
Power Engineer
Responsible for designing and implementing a good and efficient power system on fleet including troubleshooting any problems which may occur onboard. Designing an efficient and safe yet easy to maintenance energy usage, distribution, and storage system in general.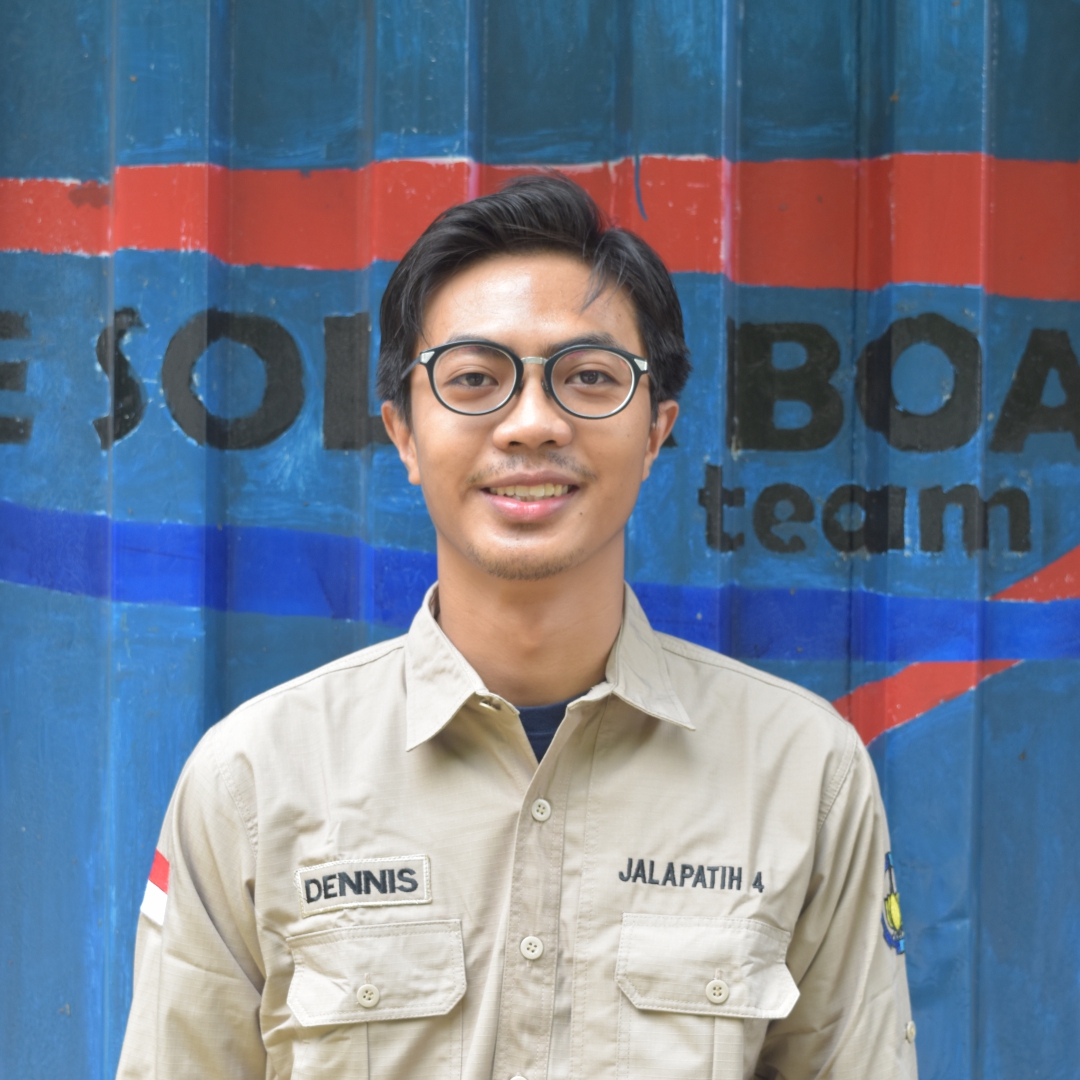 Dennis Chaniago Ramadhan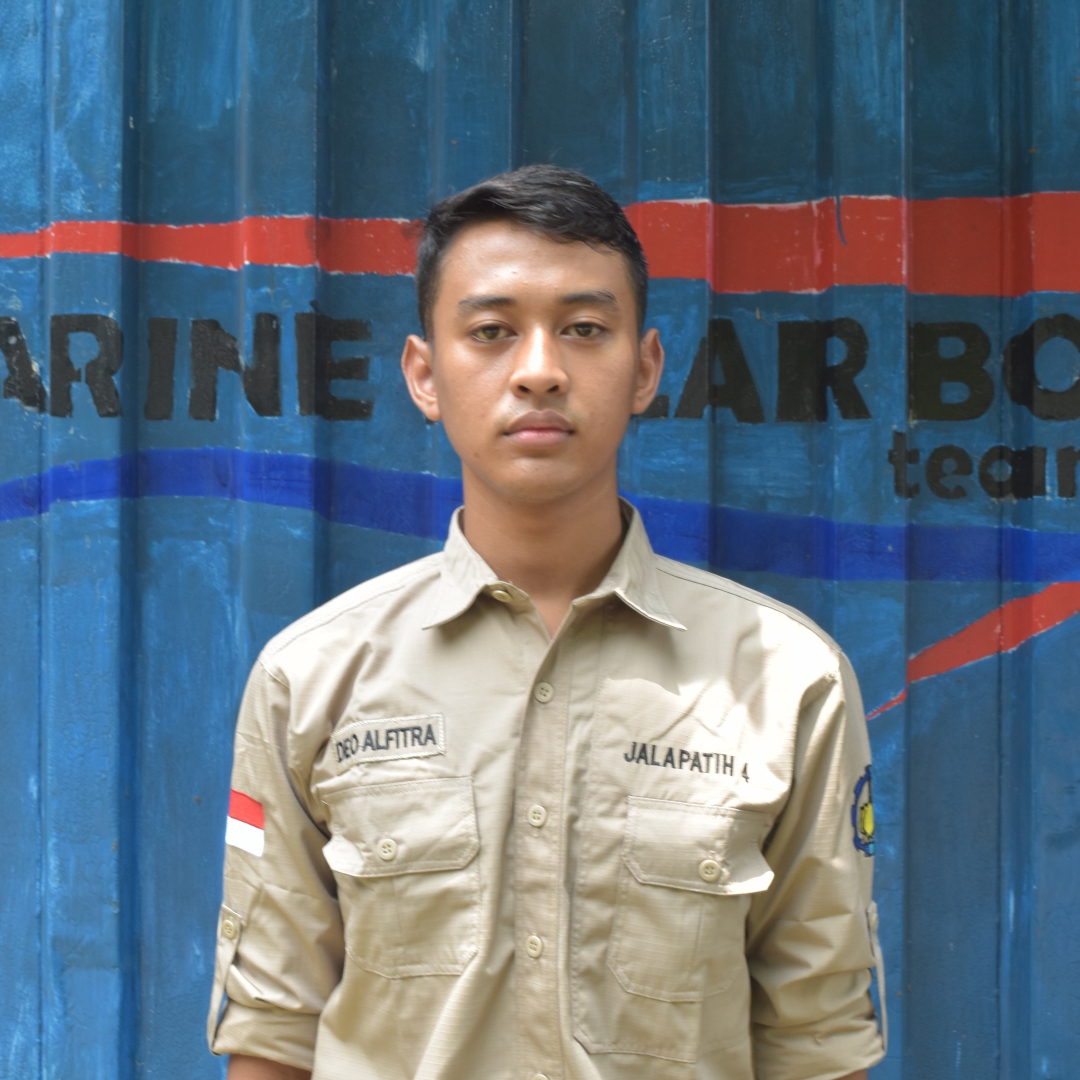 Deo Alfitra Ramazhoni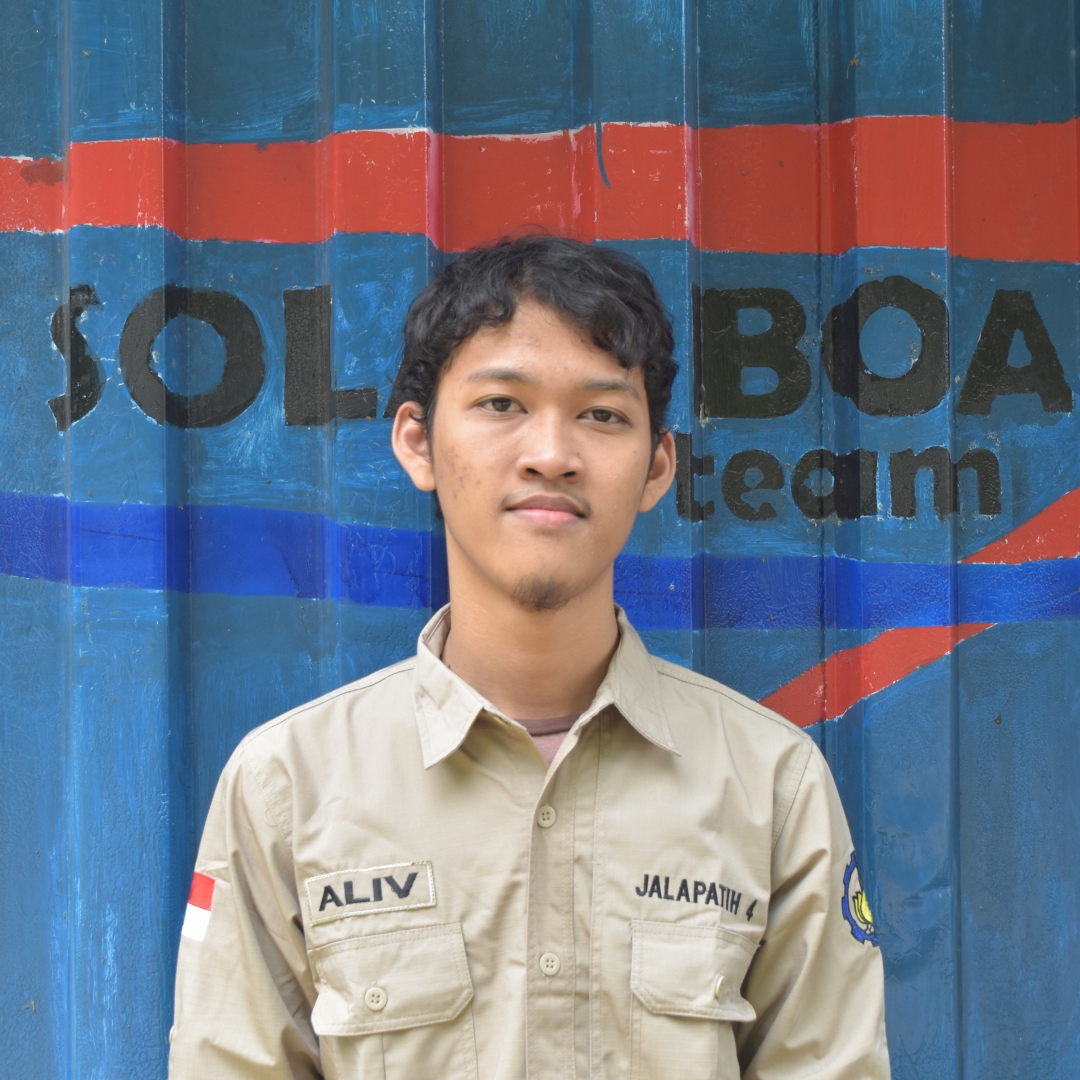 Baharuddin Aulia Ma'ruf
Control and Instrumentation Engineer
Responsible with any system related to measurement, instrumentation, and control. Develop an optimal battery management system, understand the characteristic of electronic speed controller, record and analyze all data during each trial process.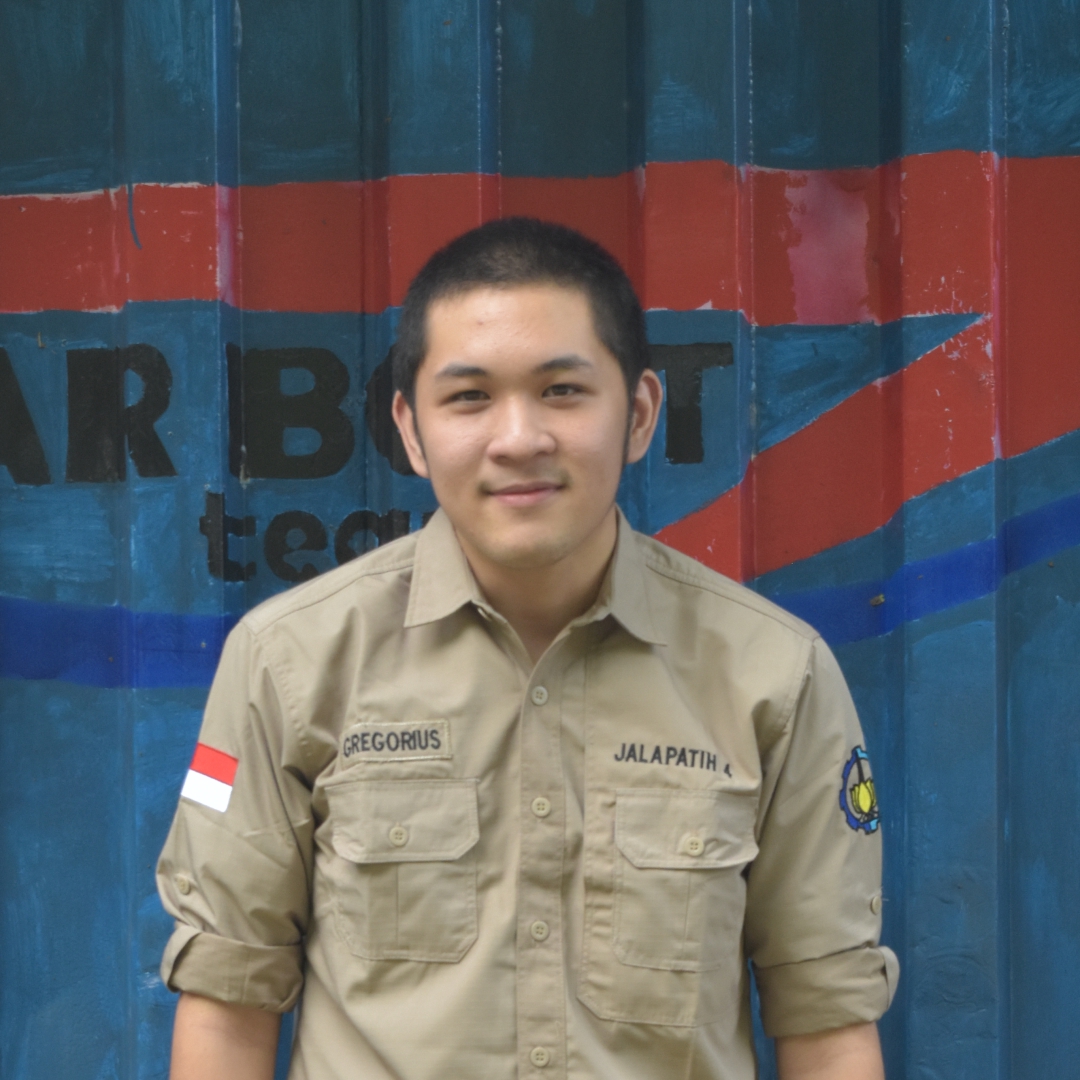 Gregorius Rafael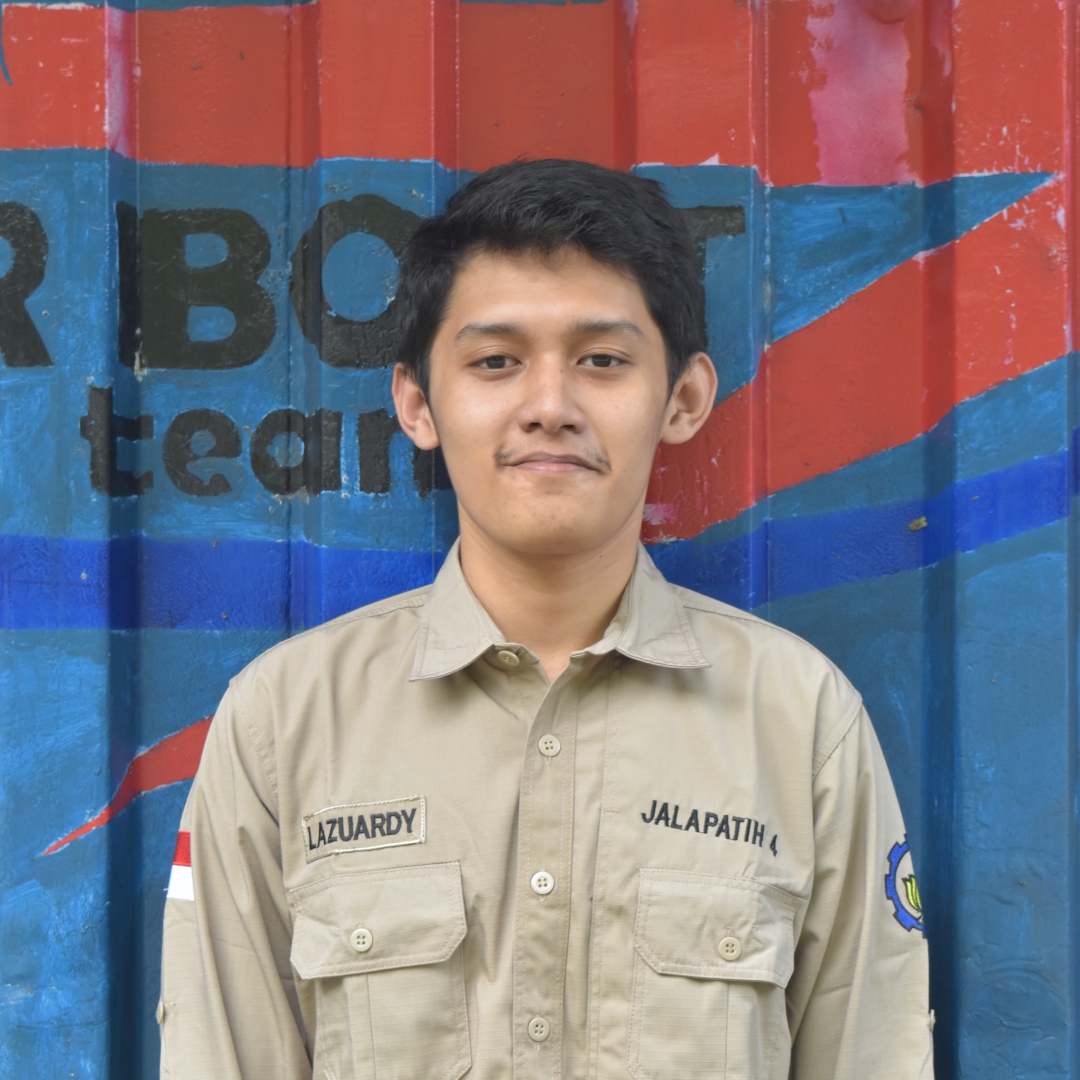 Rizqi Lazuardi Manararrahmat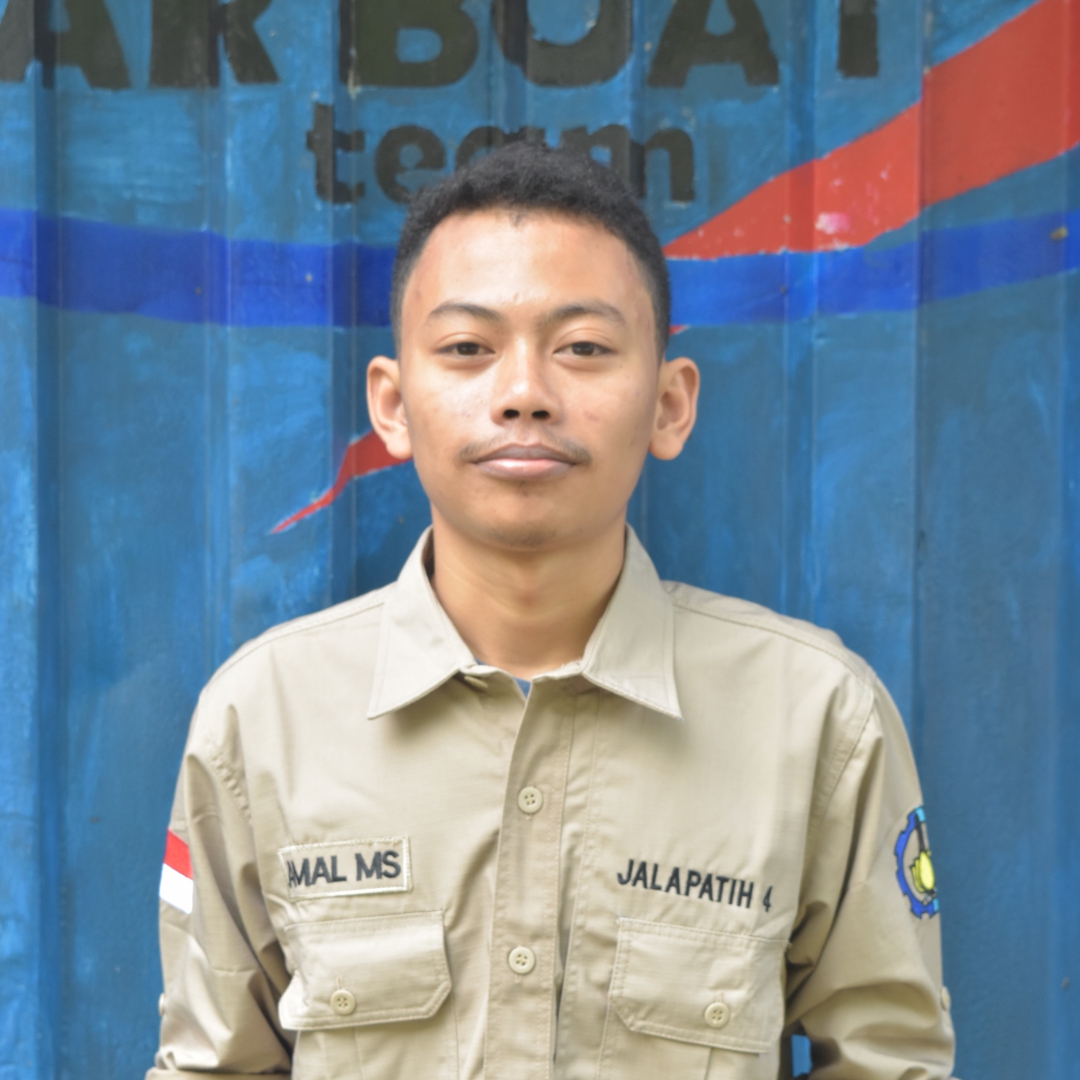 Amal Mulya Setiawan
Internal
Responsible to regularly monitor the team's progress and ensure the projects is in well condition and on planned track. Provide and maintain every documents needed including letters and reports.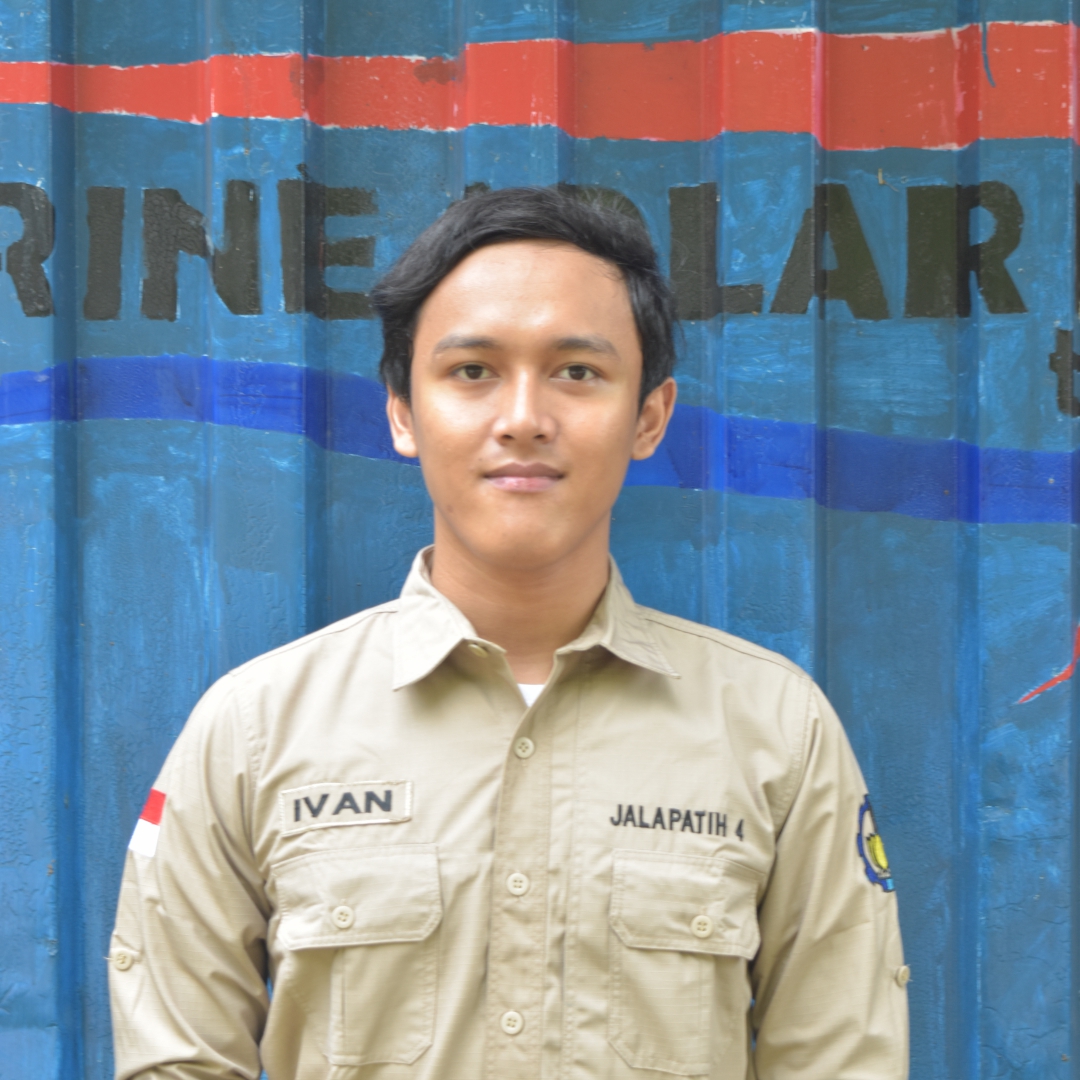 Ivan Aditya Nugraha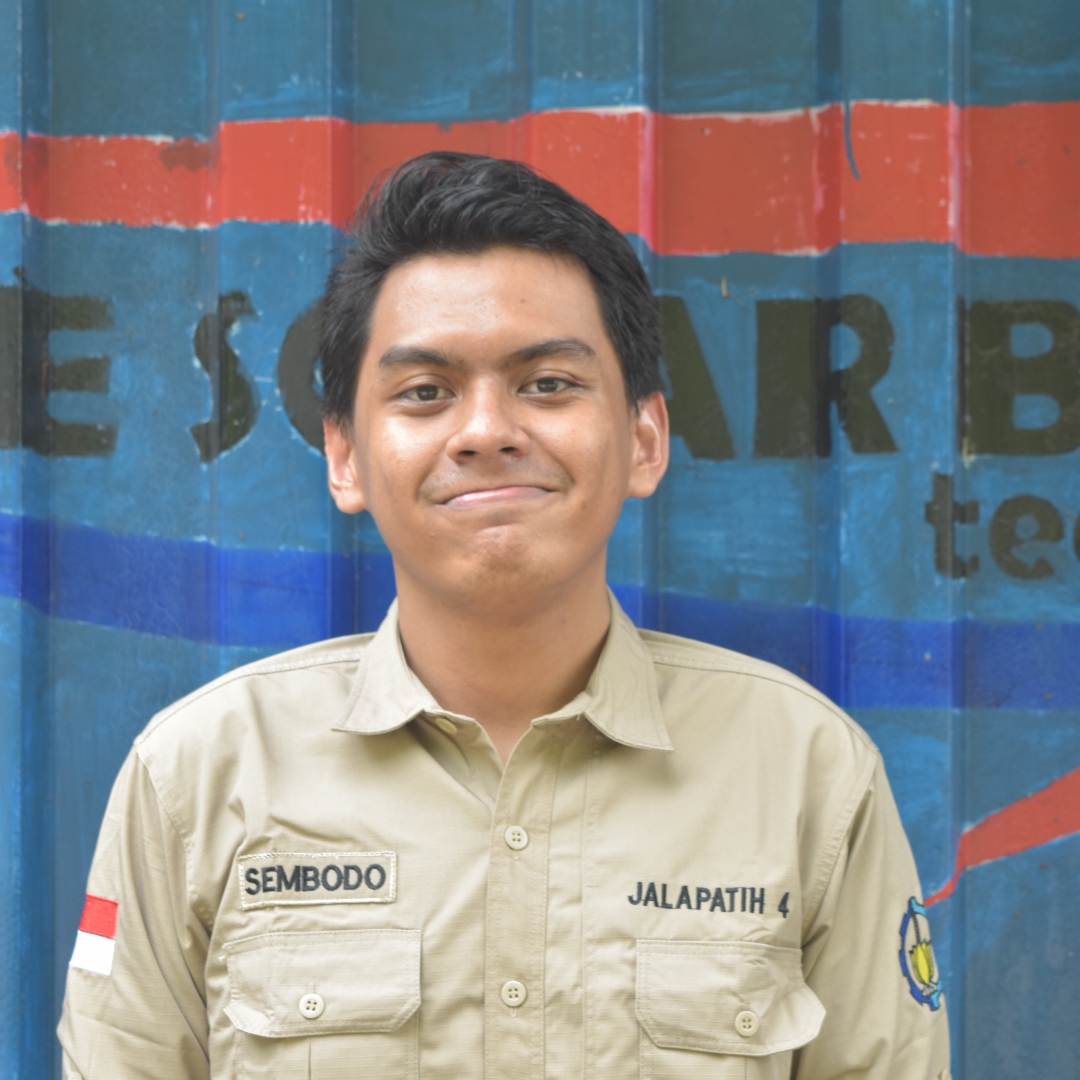 Sembodo Baskoro Jati
External
Responsible for developing the public relation plan including strategies, goals, and tactics. Designing any media material for branding purpose and to be the team's representation for any activities related to external party.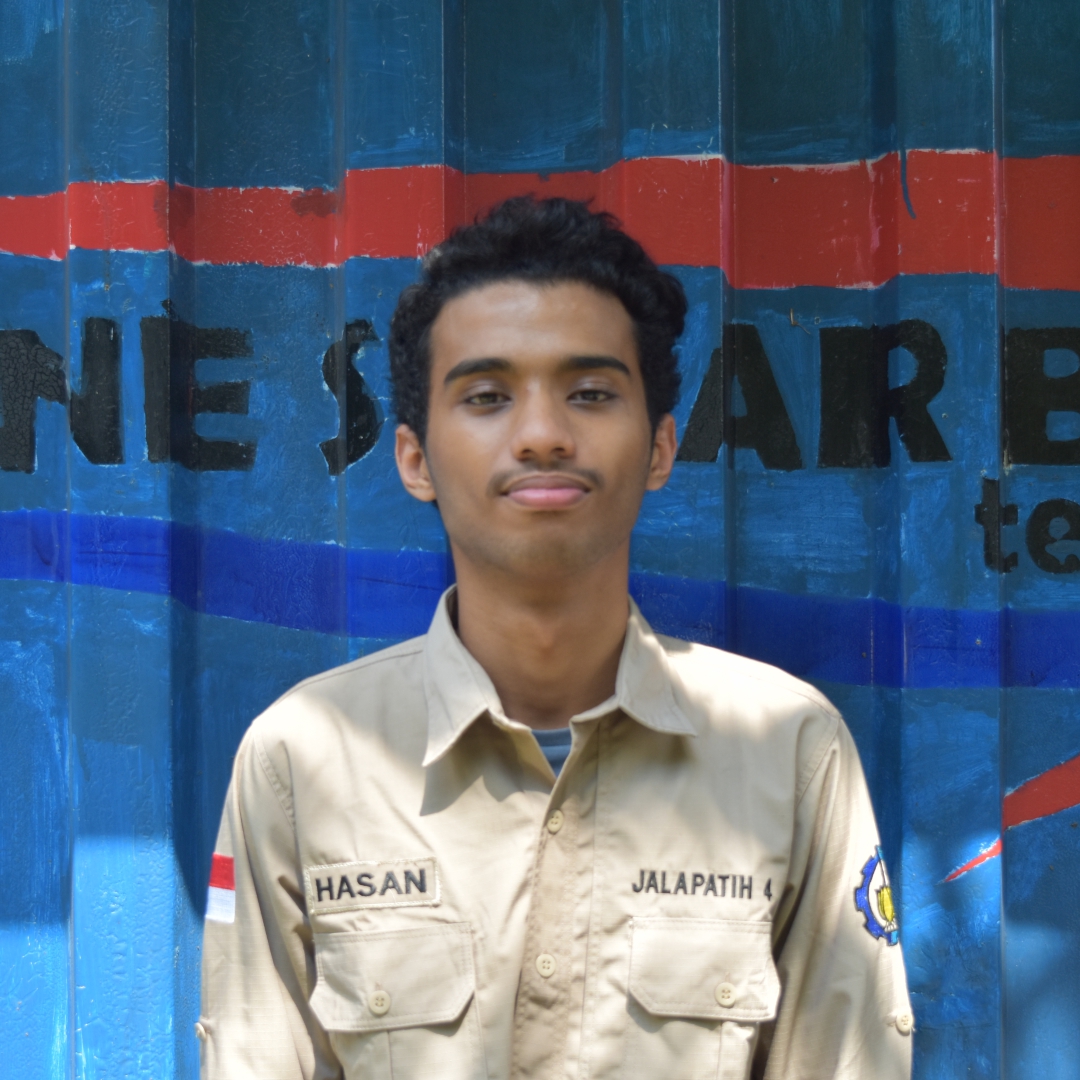 Hasan Ahmad Zaky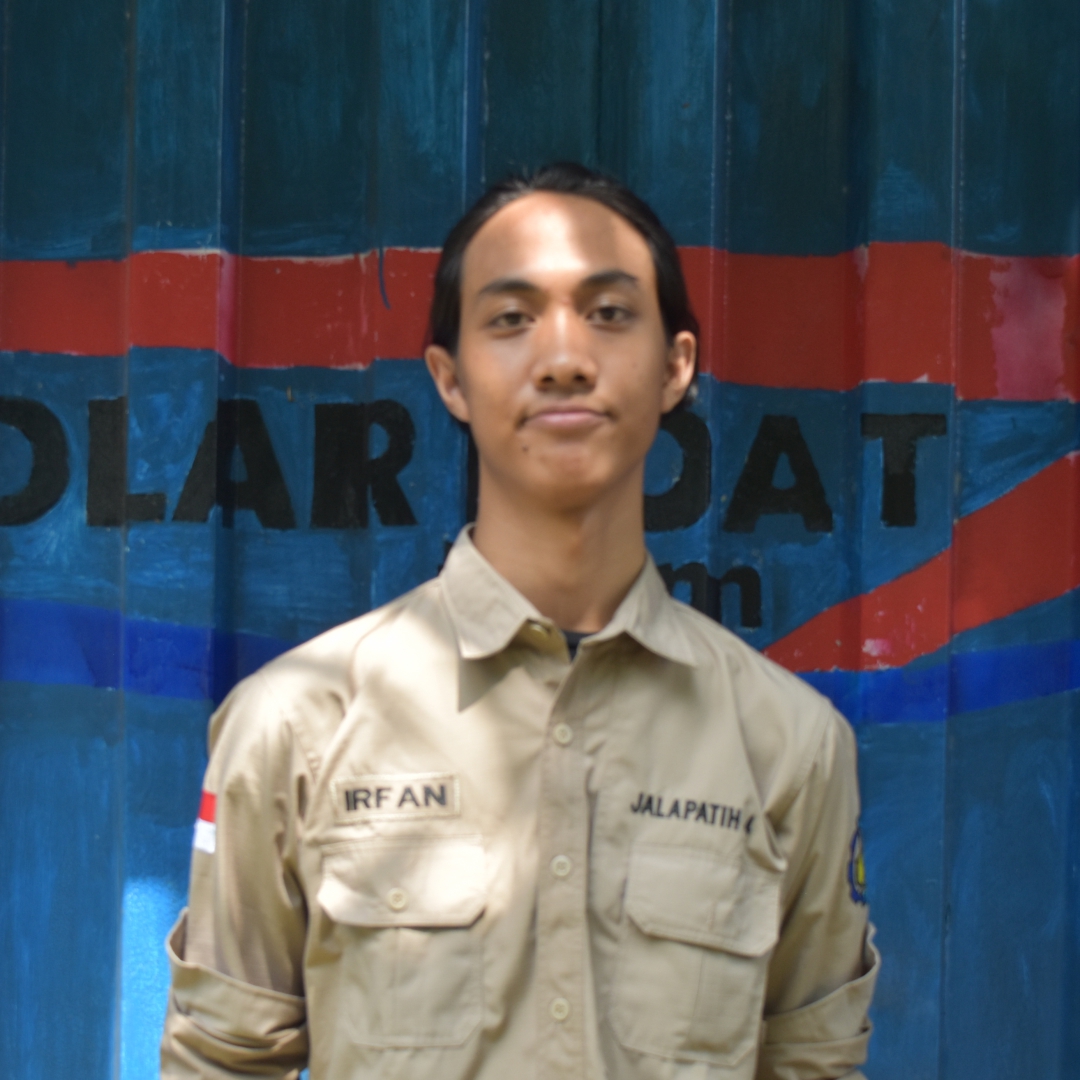 Muhammad Irfan Lazuardi Aziz
Sponsorship
Responsible for developing sponsorship plan and strategies.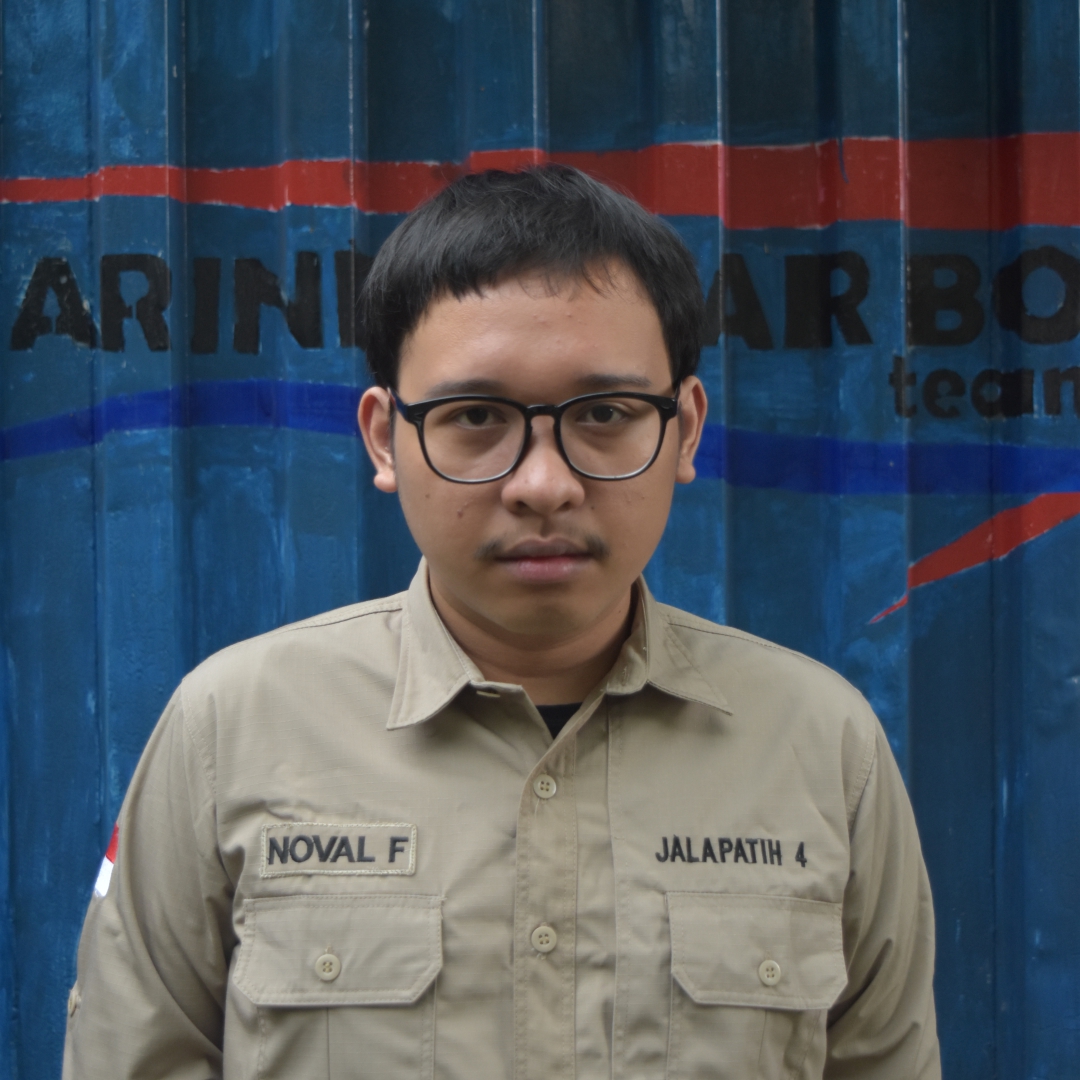 Muhammad Noval Fahmy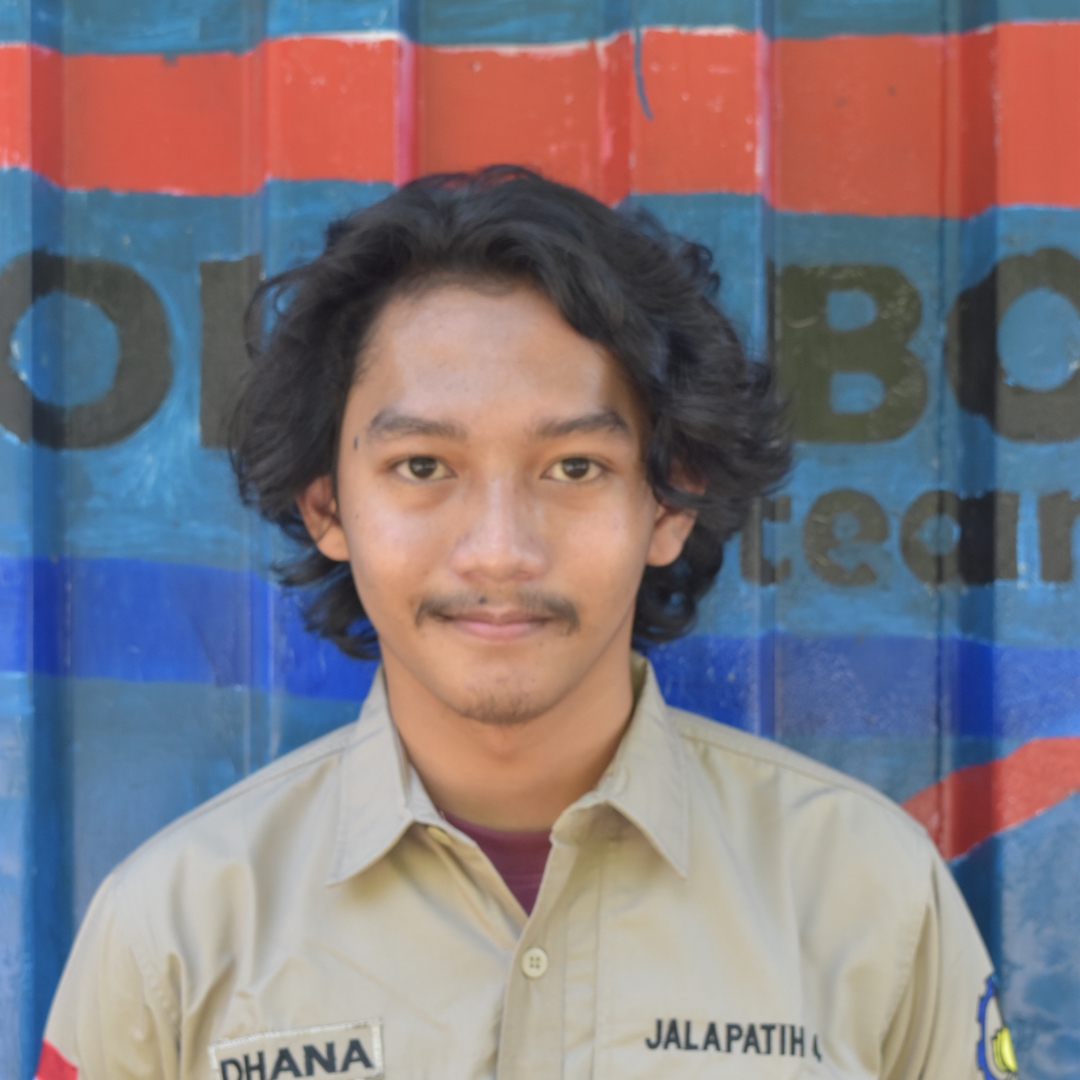 Dhanasatya Nararya Putra
Jalapatih I.
Candra Prasetyo Endro
Dimas Kurniawan
Donny Endra Prastya
Farras Faiq
Fauzan Fikri
Ginanjar Basuki
Himawan Wicaksono
Viky Suyanto
Jalapatih II.
Ginanjar Basuki
David Mahendra Putra
Esha Fajar Sarasvati
Fatiya Indriana Sarasvati
Halimah Puspitasari
Iqbal Nasrullah
Jangka Rulianto
Mizan Lubnan
Mohammad Ilham Iqbal
Muhammad Azka Asykarullah
Muhammad Fauzan Mauliawan
Muhammad Hilman Rahmandita
Muhammad Ramadhan Pamungkas
Muhammad Rifqi Ardyatma
Pemal Sarage
Pravensa Dastioaji
Raynaldi Pratama
Sekar Adhaninggar
We Simplify The Flow
Glad to see some.